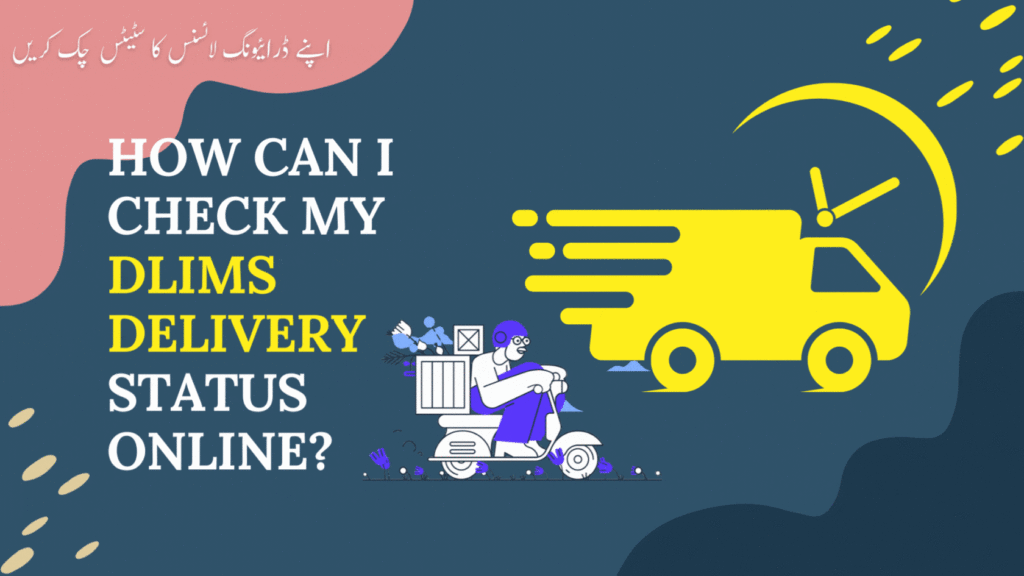 DLIMS Delivery Status Online, Punjab, Pakistan
This article will help you to check your DLIMS Delivery Status Online within Pakistan, Punjab. DLIMS Punjab is a computerized Driving License Information Management System (DLIMS) developed by the Punjab Information Technology Board, Punjab Pakistan (PITB). DLIMS tracking license Punjab is only able to track the data of Paksitani, Punjabi citizens.
How can I check my DLIMS Delivery Status Online?
DLIMS Tracking system provides you better online environment connected with the Database of DLIMS System (https://dlims.punjab.gov.pk/track/) so you can track your driving license and check the Delivery Status online. If you applied for learner and completed the time duration of 40 days and you also have passed both the Written and Physical Tests then you just have to Write the CNIC number in the DLIMS Tracking online Delivery Status Box and click on the "track button".
DLIMS Tracking System
Step 1: Go to the DLIMS WEBSITE.
Step 2: Find the "License Info" Drop Down Menu.
Step 3: Click on "Track Licence Delivery".
Step 4: Enter Your CNIC Number without Dashes.
Step 5: Click on the track Button.
Step 6: If you read all the above steps clearly then click on this link to start tracking your license status DLIMS Tracking License Punjab

DLIMS PUNJAB, Pakistan
Driving License Information System Punjab Pakistan helps you to apply and track your driving License. if you still do not have your Driving License this article will also help you step by step you proceed with your online application for a driving license through DLIMS in Punjab Pakistan.
How to Apply For Driving License online Through DLIMS in 2023-24
To apply online for DLIMS application first of all you have to check the eligibility criteria if you fulfill the required criteria then you will be above to proceed further.
Eligibility Criteria before you apply online for you driving license
The age for Motor Cycle/ Motor Car must be 18 Years.
The age for an LTV-type driving license to drive a Rikshaw, Taxi, Tractor, and other Commercial vehicle must be 21 Years.
Original Learner Permit of at least 6 weeks.
Driving License Tickeks of approximately 500 to 900 depending on the type of license applied.
Latest Photograph 2
Computerized Files/ Forms provided by the Khidmat Markaz Driving Licence Office.
You can also visit DLIMS PUNJAB | DLIMS PUNJAB GOV PK to download all the required forms and step by step guide to apply for license in Pakistan.
DLIMS E License — Download Driving Licence Punjab Pakistan
Recently DLIMS Provided a new option for the applicants who are passed all the tests and now their license are in the printing queu. This option is also very usedfull for security purpose for City Trafic Police of Punjab. This sytem is called E-License
How can I download my driving Licence soft copy in Pakistan?
Step 1: Go to the DLIMS WEBSITE.
Step 2: Find the "License Info" Drop Down Menu.
Step 3: Click on "E-Licence ".
Step 4: Enter Your CNIC Number without Dashes.
Step 5: Enter Your Date of Birth as per CNIC.
Step 5: Click on the track Button.
Step 6: If you read all the above steps clearly then click on this link to start tracking your license status DLIMS Tracking License Punjab