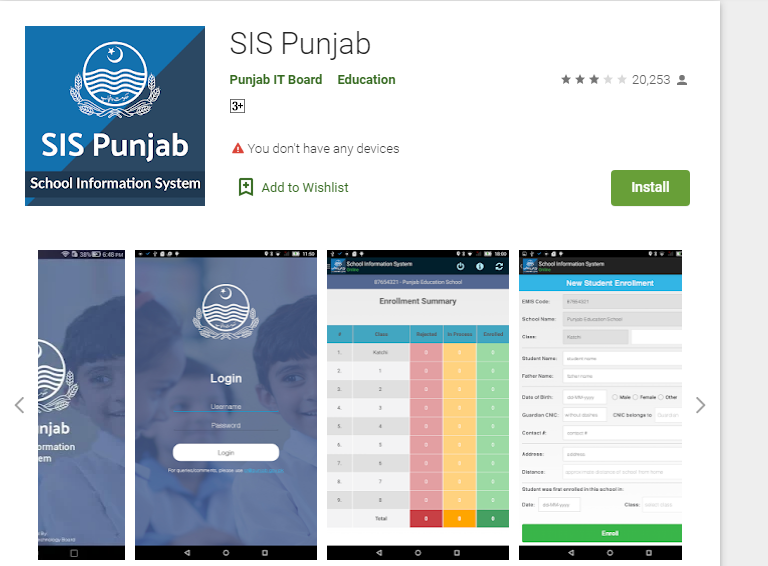 SIS Punjab App and SIS Login account.
If you are a public school teacher in Punjab you should know about the SIS Punjab login account used for sis Punjab e transfer and save the SIS Punjab teachers data.
Hi! this is E-SyedHassan and today I am going to talk about a very important topic around the education department (School Education Department) Punjab Pakistan.
SIS Punjab Latest Version
After the digitalization of the School Education Department Lahore our public school teachers are very much easy and on the go with the help of the SIS Punjab App and the SIS Login account. This SIS Punjab new version update is specifically released for E Transfer December 2021 2022. Read More about E Transfer and E Transfer Policy 2021-2022.
Our Public School Teachers are facilitated through https://sis.punjab.gov.pk/dashboard to access the Transfer Posting related data from every public school for example Open Marit teaching post for job and PPSC, Vacant post from all over Punjab.
SIS Punjab APP also contains all the data of each public school along with SIS Punjab Teacher Data which monitors the overall progress of our public school teachers.
School Information System App is used by Public Schools of Punjab, Pakistan, to self-report data in real-time. To use this app, all schools must first be registered with the School Education Department.

SIS Punjab | Punjab IT BoardEducation
Another most important step taken by the @DrMuradPTI who take a very good initiative to make Retirement Online through SEDHR PUNJAB Login System. This Application also tracks the Service Records, School Building Information, Finance Information etc.
SIS Punjab Login Dashboard
SIS Login Dashboard is used by two different users. This login dashboard is for public school teachers and also for the school itself. The Head of the institution will log in SIS Punjab dashboard with EMIS Code to update all the data related to the school for example the following options are used on daily basis by the head of the institution.
Teaching and Non-Teaching Staff Details
Online Teacher Attendence
Online Teachers Leave.
School building details.
NSB Funds.
Bank Accounts Details.
Purchases Details
Student Enrollment.
Censes Form and Censes 2021-2022
To submit daily attendance and to update the data of public school teachers this application is used with the School login account on other hand this application will also provide individual login account of every single public school teacher with the following options:-
Transfer Application.
Leave Applications.
My Profile.
Classes and Sections.
To submit the e transfer application teachers should verify his or her Profile from my profile section in the SIS application login dashboard. After Verification of Data, he or she will be allowed to submit the application for e transfer during the e transfer round 2021-2021 under the E Transfer Policy 2021-2022.