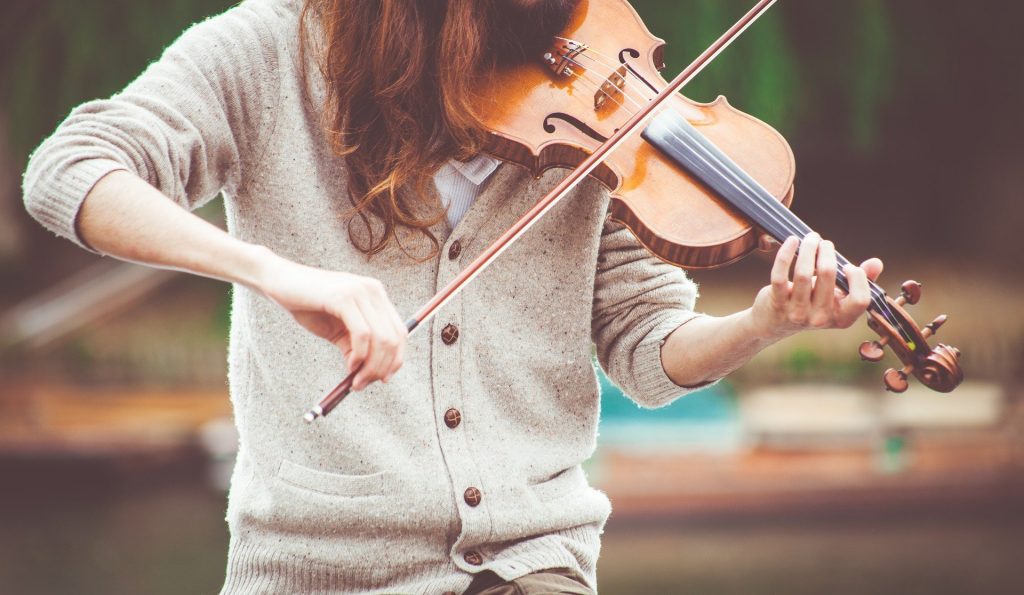 Being a music lover when I came to know about music I decided to write a short understanding. This short understanding is written to explain the word music and also to describe its effect.
What I thought if someone ask me to explain "Music".
After very short study about music I reached on a point that any sound produced from any object or a sound of human (vocal) based on common elements such as pitch to rule melody and synchronization, rhythm during specified time scale (tempo, meter and texture) is known as music.
My Understandings About Music and Rules of Music.
Musicians or the great music masters defined rules. These rules are followed every time when a song may be composed or when someone sings a song. These rules are based on standard/ defined sound frequencies. These frequencies are properly named and called music notes. In hindi and urdu classical music these nods and named are as under:-
Sa, Re, Ga, Ma, Pa, Dha, Ni, Sa
Sa = Shadja or Sum (Starting Point/ Frequency)
Re = (Rekhab or Second Point/ Frequency)
Ga = (Gandhar or Third Point/ Frequency)
Ma = (Madhiya or Fourth Point/ Frequency)
Pa = (Pancham or Fifth Point/ Frequency)
Dha = (Dhevat or Sixth Point/ Frequency) and after that again "Sa" but at this time this Sa or Starting Point will be shifted forward and another active (Upper Scale) is staring from that point.
Music Scales for Music Lover.
For music lovers it is very basic to know that There are 3 scales (Low, Medium and High) in which the above mentioned SAWAR (SUR, frequencies of sounds) are mentioned. These scales are used to synchronize the sounds coming from different instruments. A singer when sing a song at that time instrument player from example flute player, violin player or harmonium player will find the exact sound from instrument to match the vocal of singer and the sound of instrument.
Some Common Types of Music.
Rock Music
HipHop Music
Country Music
Folk Music
Dance Music
Jazz Music
Classical Music
Illusion music
How Music Effect the Things and Humans.
Being a music lover from childhood I never read about the effects of music. Every time when I listen any type of music I noticed that something is changing in my inner. My mood is changed then I decided to search about the question that "can music effects human body?".
Ohhh! I was astonished when it came to my knowledge that yes, music always effects human body and moods. Music has very positive effects on human body like change in mood. Relaxing feelings and reduce anxiety. Music has also effects on your mind concentration when you are doing some mathematics with your daily life issues or studying it as a subject.
I think that's why a TRUCK DRIVER always play music in his truck so he might to try to avoid sleep. He might try to make journey lovely with boring and slow speed vehicle. Wherever, after search I found lots of information and studies on music and its positive effects.
My Choice About Music.
Hmmm so, I am in love with Classical Music (Presentation of Raags in different formats). In this specific category of music there are other different categories of music like (Ghazals, Thumri, Kaafi and Khayal Gaaeyki). Qawali is one of my most favorite type because Qawali is a Sufi Music.
My Favorite Singers
Ustad Bakhshi Salamat Ali khan
Ustad Bary Ghulam Ali khan
Ustad Fateh Ali khan
Ustad Nusrat Fateh Ali Khan
Ustad Salamt Ali Khan
Mehdi Hassan
Ghulam Ali Sahab
Sajjad Ali
Hadiqa Kiani
Arjeet
Sukhwindar
Alka
Kumar sano
Sheria
Sono Nigam
Enrique
Alen Walker
A huge number of singers are in my favorite list and I am not able to share all the names so believe me every one who sing more classical is my favorite.
Music on E-SyedHassan: